"I love your hipsterness because you are not a dirty hipster. You is a ~classy hipster."
- Kris
Currently Reading:
The Fellowship of the Ring by J.R.R. Tolkien

Emily. 21.
40% travel. 30% hipster. 15% personal. 10% Castle. 5% nsfw.
Always nonsense

SPOILER FREE FOR CASTLE

Playlist || The European Rumpus || Book Recommendations
Me || Secret Writing Blog || Quilting


The Happiness Initiative


I run Hipster Shakespeare & Hipster Castle
I don't own any of the pictures I post unless I say so.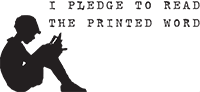 unmade beds.
message
⋅
history
⋅
theme